How to order prescription glasses online on www.crulle.com?
Step 1 – CHOOSE GLASSES
After reviewing the offer on the website www.crulle.com, by clicking directly on the product, you will get to a more detailed description of the product. In the case of ordering prescription glasses, it is necessary to click on the "Choose lenses" button.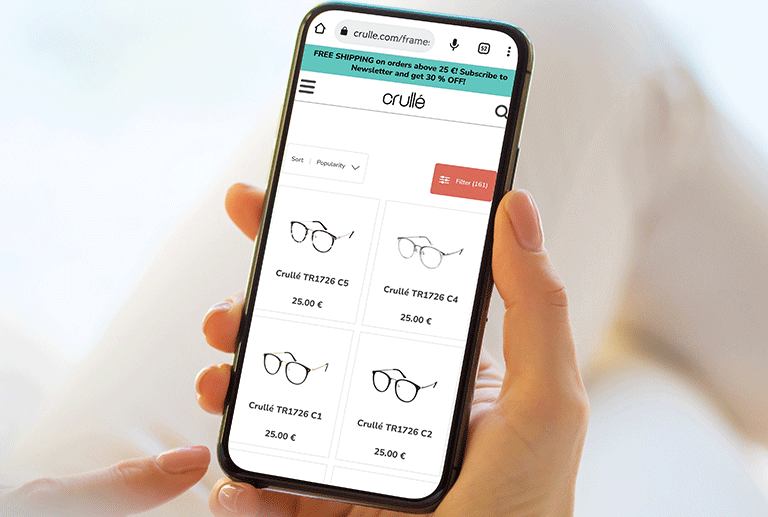 Step 2 - TYPE OF LENS
If you order prescription glasses, you need to choose the type of lenses - FOR DISTANCE, FOR READING, GLASSES FOR MULTIPLE DISTANCES (progressive, office, bifocal) or GLASSES WITH PROTECTION AGAINST BLUE LIGHT.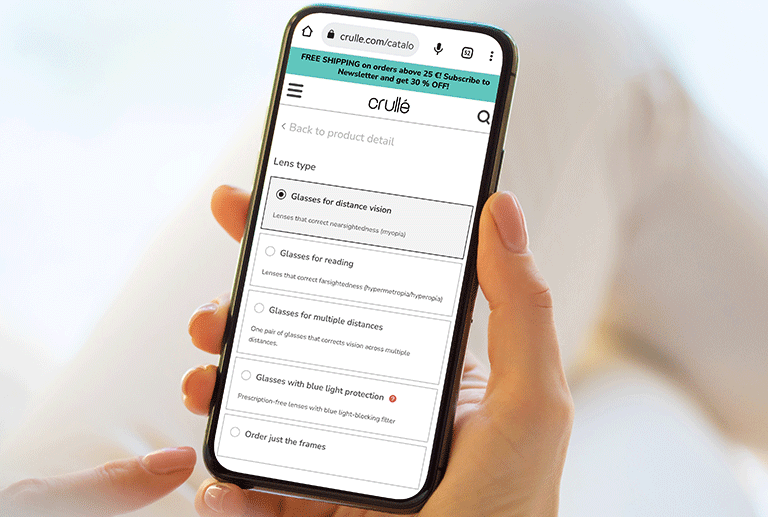 Step 3 - FILL IN THE GLASSES LENSES INFORMATION
In this step, you can use the prescription from a previous order, upload a prescription for prescription glasses, or enter the parameters yourself. If you enter the parameters yourself, you must add the diopter for the left and right eye, the cylinder for the left and right eye and the axis for both eyes.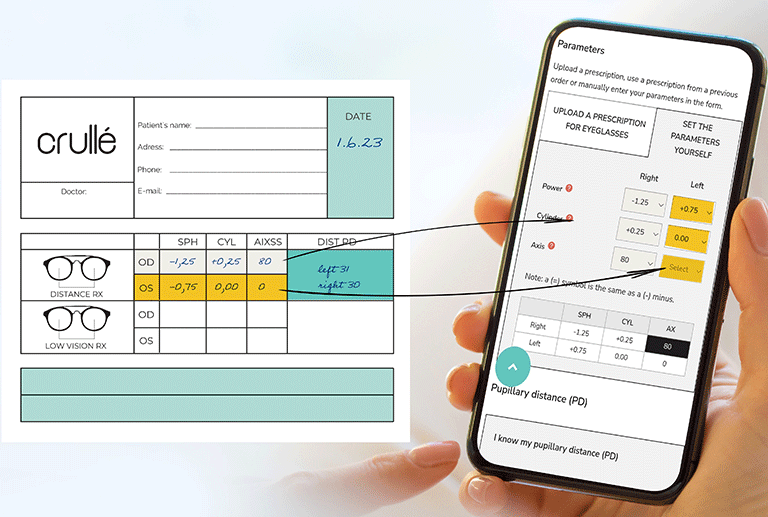 Step 4 - PUPILLARY DISTANCE
Don't forget the pupillary distance (PD), which you copy from the prescription or measure online. More information here.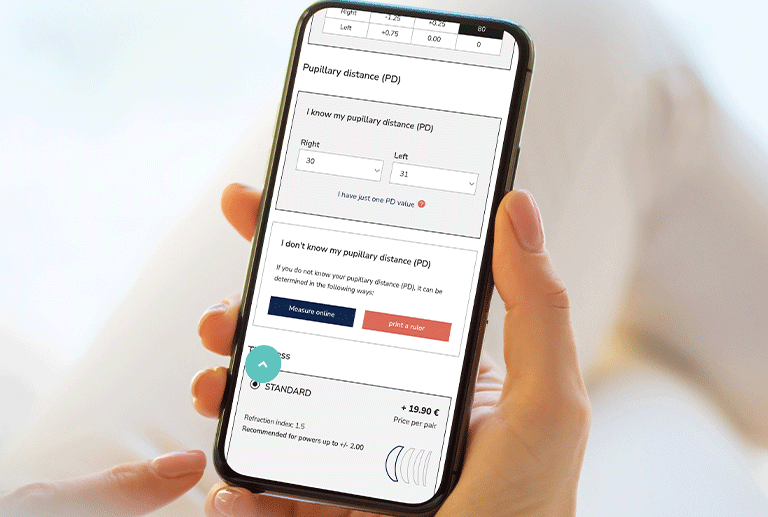 Step 5 - THICKNESS AND ADDITIONAL OFFER
Choose a thickness (you can choose between standard, thin, super thin and ultra thin). Additionally, you can also choose blue blocker, photochromic lenses or sun lenses.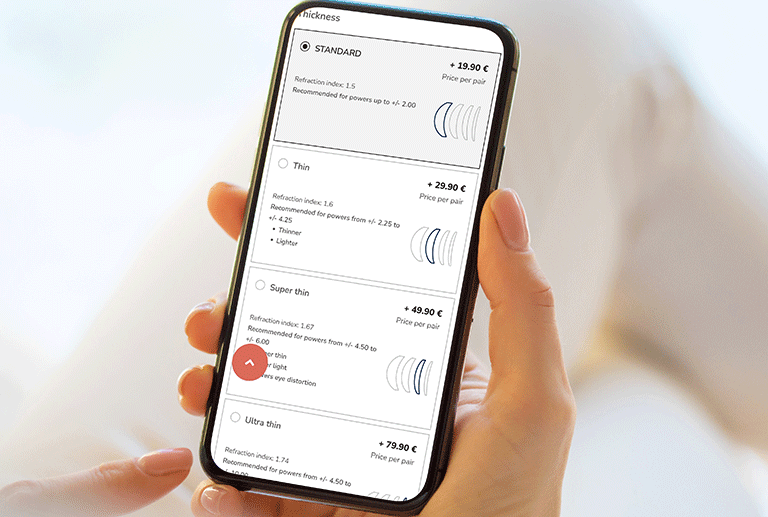 Step 6 - COMPLETE ORDER
Select the "Add to cart" button and confirm by clicking "Add to cart." If you decide to buy all the products in the basket, you must click on the "Continue" link at the bottom right. On the next tab "Delivery/Payment" you need to choose the delivery method. To continue, you need to add an e-mail address. When you select the method, the system takes you to the "Delivery information" tab, where you need to fill in all the fields (name, surname, e-mail address, address, city, postal code and phone number) that we need to confirm and complete the order and product delivery. The form enables creation of user account and your data is already saved for the next order.