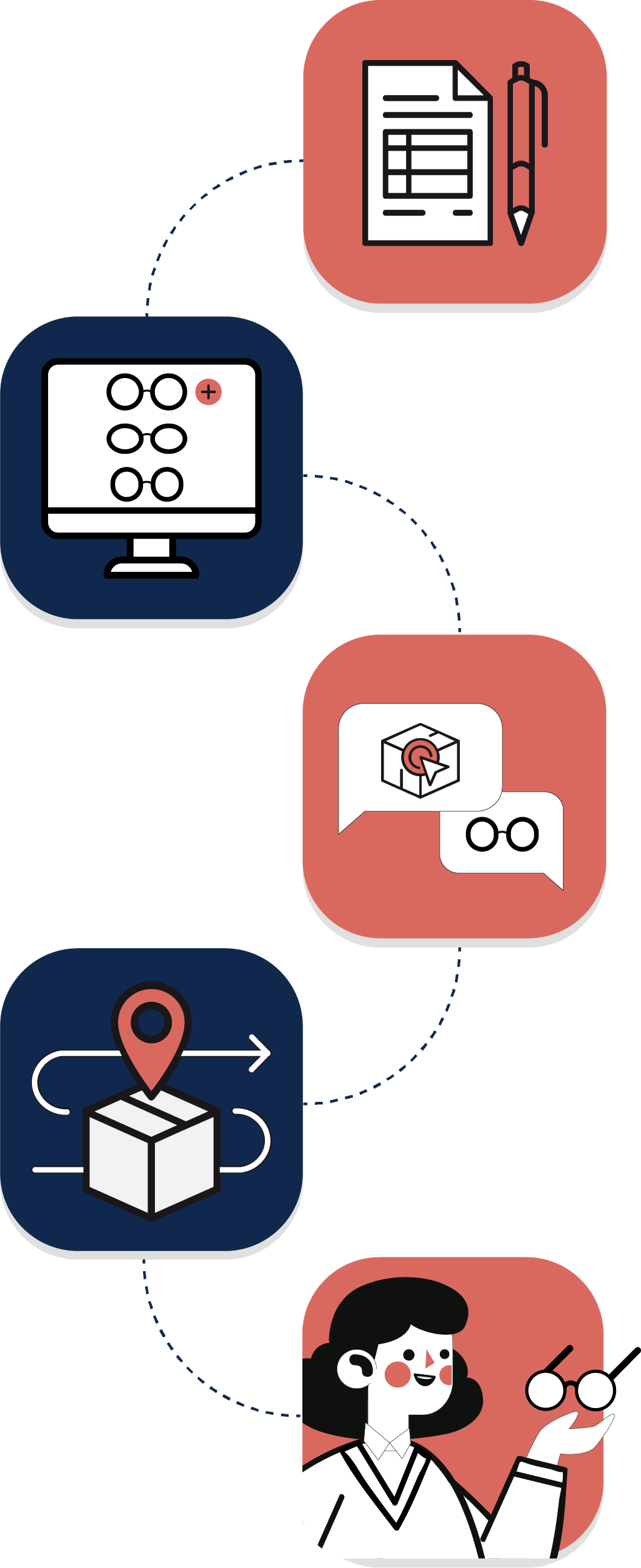 Make sure you have a new/recent glasses prescription
If you want to order new spectacle lenses, you need to have a new prescription for glasses. Only this way can we ensure that you can see well with the new spectacle lenses. The prescription should not be older than 12 months.
Order the spectacle lens replacement
If you have a new prescription for glasses, you can simply order a replacement eyeglass lens.
1 - Select the type of frame you have
Indicate the type of your frame you will send us to replace the spectacle lenses. You can have a frame with a full border, a half border or a frame without a border.
2 - Enter your parameters
Enter the parameters that are written on your glasses prescription.
3 - Choose your new spectacle lenses
You can choose between far/near spectacle lenses (single focal lenses) and multifocal lenses. We also offer additional options such as blue light blocking filter, photochromic lenses or sun lenses.
4 - Enter the delivery address and wait for the confirmation e-mail.
Send your glasses to us
When you place your order, you will receive an e-mail with instructions on how to send the glasses to our warehouse. Don't forget to include the order number or the invoice you received on your e-mail.
Your spectacle lenses are in the making
As soon as your glasses arrive to us, we send you a confirmation email. From the day we receive your glasses, we need 3-7 working days to make new spectacle lenses. When they are made, we send the complete glasses back to you.
Enjoy your new-old glasses!
ORDER NEW SPECTACLE LENSES